A lot has happened for aoiShip these past few months. First, we enjoyed a successful showing at our first fashion designer collaboration event:
aoiShip X「OVER THE STRiPES」Event
We held our first successful collaboration event with our premier partner and Tokyo street fashion brand OVER THE STRiPES on February 16:
Above: Attendees gather around the showcase at「aoiShip X OVER THE STRiPES」at Circus Tokyo
Above: aoiShip team alongside OVER THE STRiPES fashion designer Tamotsu Omine (center)
Startup Arena Event @ Tokyo Tunnel
I want to share about the experience I had delivering my first public pitch for aoiShip on the evening of February 7th, 2019. It was held at Tokyo Tunnel, a state-of-the-art venue and event space, which was hosted by Startup Lady.
Above: Co-founder and CEO Adam Boujida pitches to a crowd of over 200 attendees at Tokyo Tunnel held in Osaki, Tokyo. Photo Credit: Startup Lady
It was an extravagant and innovative use of modern technology to interact with attendees. Audience members scored each pitch with their smartphones, which was then tallied and displayed live for all to see. A panel of judges joined, each with an impressive background and track record of entrepreneurship and business leadership success. The walls were decorated with floor-to-ceiling LED screens covering all viewable wall space behind the pitching stage, impressing upon the audience.
It was the premier event to join if you are involved in tech or startups in Tokyo.

There were six startups in the lineup, and I was scheduled to pitch first. I was allowed five minutes to present, and I had prepared an elaborate deck of information. As the organizers introduced us, I stood anxious, but ready to cram and deliver as much information as I possibly could about the company I started only six months prior.
I began at a full-speed cadence, talking about how I started aoiShip, my background and experience, the technology we are building, how we will leverage online marketing with our technology for Japan fashion brands, the milestones and two-year roadmap we setup for ourselves, and the partnerships that support us. I touched upon one aspect of aoiTech which highlighted how we will deliver semi-automated influencer marketing as an e-commerce feature of our platform. But as I was speaking, I began to realize how glued I was to my notes. By the end of it, I felt it wasn't ideal, but I thought I delivered a "still satisfactory" performance.
Now For The Results...
When the live audience voting came on, the tally was displayed on the screens behind me and I didn't realize it, so I missed my audience score until later.
Then came the judges scoring and feedback. There were three judges as I mentioned. Out of 100 points, the first judge awarded:
70.
"You weren't engaging the audience enough" he said. "You were too dependent on your notes, and you had too much content on your slides, you were moving through them too fast, it felt like 15 seconds per slide." I knew he was right about those comments, so my body language ceded.
Then came the next judge. She awarded us:
Also 70.
She began: "You didn't tell us about your finances and business model." Fair point. This is something I can add easily next time, I thought.
Finally, came the last judge on the panel.
Aoiship, Inc. Appoints Jordan Fisher, CEO of Zehitomo
The last judge on the panel stood out the most to me for a few reasons. First, he was someone I was familiar with. He began "I know Adam, so I'm going to be even more harsh than I normally would." He then proceeded to show us his score:
50 points.
Ouch. It was the worst score of the panel, and it took me by surprise.
He continued: "You sucked."
He didn't actually say those words, but it's all that my brain was initially processing from the feedback the moment I saw the score. His actual feedback though was sharp, critical, and pointed. That judge was Jordan Fisher, co-founder and CEO of Zehitomo.
Today I'm thrilled to announce that we have appointed

Jordan Fisher to our company's Board of Advisors.
Above: Jordan Fisher, Co-founder and CEO of Zehitomo.
Zehitomo is a Series-A startup that provides an online platform enabling user-to-hire local services by professionals in Japan. To-date, Jordan has successfully fund-raised nearly $5,000,000 for his startup. Prior to founding Zehitomo, Jordan was Vice President at J.P. Morgan in Tokyo. He worked as a programmer and project manager in Fixed Income Technology, before moving to help grow the Equity business as an Electronic Sales Trader covering both Japanese and international clients.
So how did we go from drawing Jordan's sharp critique, to becoming our advisor? I tossed my ego aside and thought through what was happening honestly and objectively. I knew I didn't do great, so I asked myself "How do I retain as much of this feedback as I can to improve for next time?"
It lies within embracing a Growth Mindset attitude.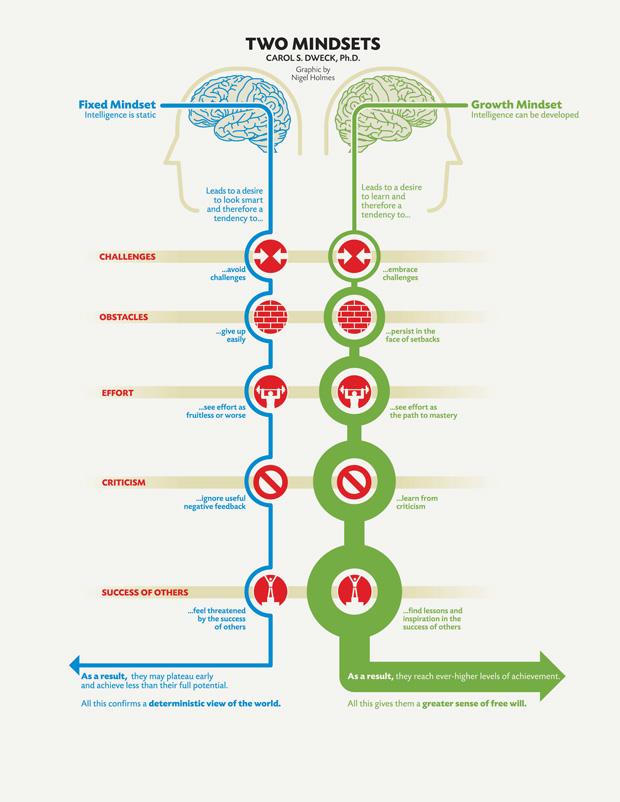 The graphic above visualizes what many—and now including myself—believe to be true. My attitude today can drastically determine and shape what I can achieve tomorrow.
Following this philosophy—and hearing Jordan's feedback—pointed out to me something I did not realize before I took the stage: The story and vision I have been communicating was not clear.
To be successful, I need to communicate a clearer pitch. I need to do more than spit a few figures and facts. I need to look people in the eye and engage with the audience, and convince every person in the room why what I'm showcasing is disruptive and game-changing.
It was a moment of honest realization to myself. There's still a lot of improvement I have to do, especially for my pitch.
I reached out to Jordan afterward to meet with me for coffee and he accepted. The first thing I said to him when we sat down was, "I think there is a lot we can learn from your advice."
From that point on, he took the time to completely understand our business, our goals, our visions, and spent the next few weeks observing our work styles and methods. He attended one of our events, conversed with our team members and business partners, met with my existing angel investor, and deliberated on aoiShip with absolute focus. After few more weeks discussing, he agreed to invest into our vision. We are grateful for this, and we have already benefited tremendously from him. This also provides us greater confidence in the direction we are headed. Given his very recent fundraising success and company growth, we are also confident that gaining Jordan's guidance and support will also increase and accelerate aoiShip's chances for success.
None of this would have happened had I held a Fixed Mindset.
Dr. Carol Dweck is credited for coining the Growth Mindset concept, and has written many articles about the benefits of fostering a "Growth Mind" attitude, such as this contribution with the Harvard Business Review. Even through failure, it is possible to elevate yourself to higher achievement with a "Growth Mind" attitude. By embracing this philosophy, I believe aoiShip has benefited greatly from this experience, despite the less-than-great performance on my part on the pitching stage.
Stay tuned for our next piece, where I will outline our clear and focused vision, share with you our business model, and dive into details of how we will create value through disruption of Japan's fashion industry.
Thank you for listening.
Until next time,
Adam Boujida
Co-founder & CEO
aoiShip
#EmbracingGrowthMindset